BRS FC415: COMMON BEAN CULTIVAR WITH HIGH YIELD, COMMERCIAL QUALITY, SLOW SEED COAT DARKENING, AND RESISTANCE TO SOIL PATHOGENS
Helton Santos Pereira

Thiago Lívio Pessoa Oliveira de Souza

Marcelo Sfeir Aguiar

Luís Cláudio de Faria

Joaquim Geraldo Cáprio da Costa

Mariana Cruzick de Souza Magaldi

Nilda Pessoa de Souza

Adriano Moreira Knupp

Cléber Morais Guimarães

Hélio Wilson Lemos de Carvalho

Válter Martins de Almeida

Leonardo Cunha Melo
Keywords:
Phaseolus vulgaris, Fusarium wilt, root rots, anthracnose
Abstract
BRS FC415 is a common bean cultivar with carioca grain type, high commercial quality, and slow seed coat darkening. It has wide adaptation to different production regions, high mean yield (2,310 kg ha-1), high yield potential (3,901 kg ha-1), and resistance to Fusarium wilt, root rots, and anthracnose.
Downloads
Download data is not yet available.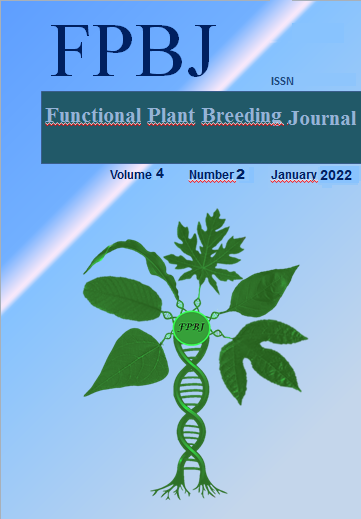 How to Cite
Santos Pereira, H., Lívio Pessoa Oliveira de Souza, T., Sfeir Aguiar, M., Cláudio de Faria, L., Geraldo Cáprio da Costa, J., Cruzick de Souza Magaldi, M., Pessoa de Souza, N., Moreira Knupp, A., Morais Guimarães, C., Wilson Lemos de Carvalho, H., Martins de Almeida, V., & Cunha Melo, L. (2022). BRS FC415: COMMON BEAN CULTIVAR WITH HIGH YIELD, COMMERCIAL QUALITY, SLOW SEED COAT DARKENING, AND RESISTANCE TO SOIL PATHOGENS. Functional Plant Breeding Journal, 4(2). Retrieved from http://www.fpbjournal.com/fpbj/index.php/fpbj/article/view/156